Day trip from Prague
Explore the beautiful nature just 1hour from Prague. Our tours are a perfect combination of sport, nature and kultur experience. If you are looking for what to do in Prague in summer or wintertime. We offer hiking and biking tours from Prague. With us, you will explore the beauty of the Czech Republic countryside close to Prague. Just small group max. 7 persons.
One day trips from Prague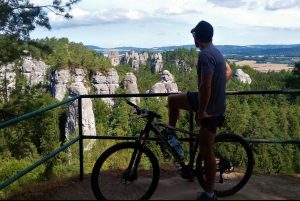 from 109 EUR/pp
Get ready to explore the breathtaking UNESCO-listed Bohemian Paradise Geopark by bike! See 4+1 middle age castles in one day trip.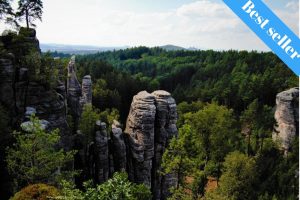 from 89 EUR/pp
Explore UNESCO Geopark Bohemian Paradise, which offers hundreds of locations of geological, archaeological and cultural significance.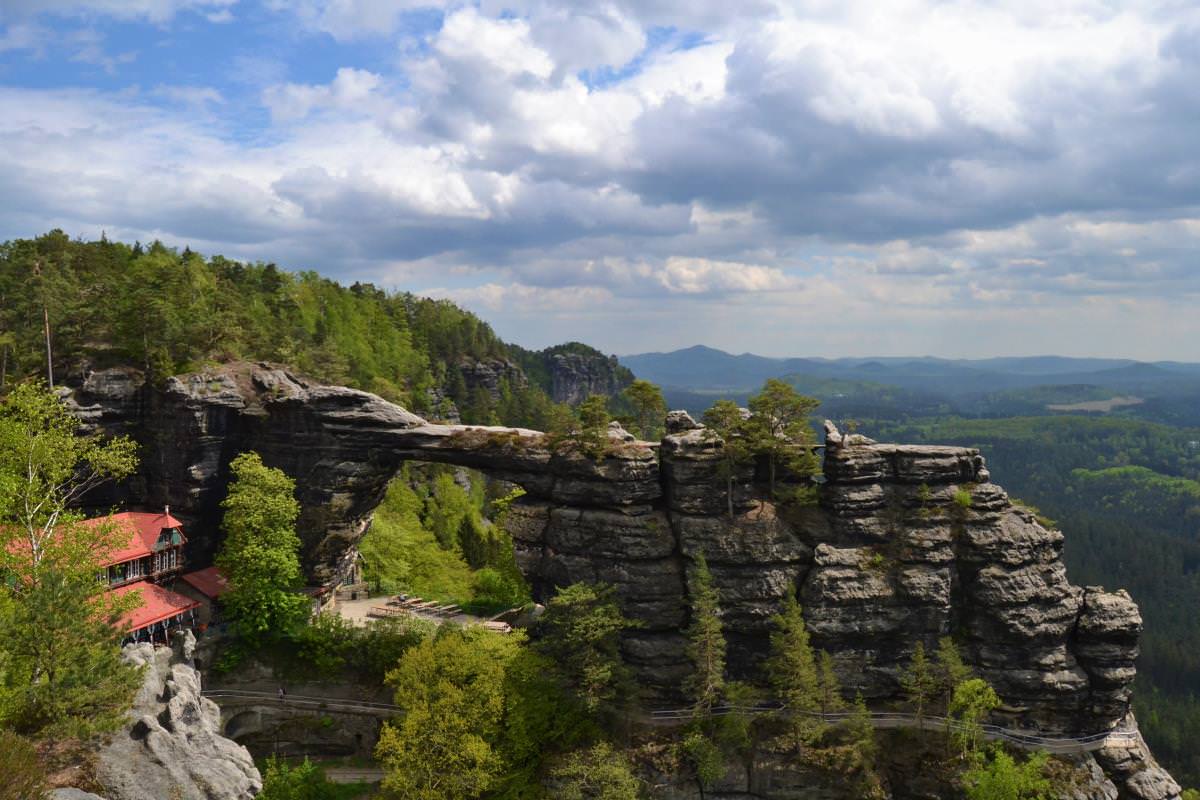 from 119 EUR/pp
Explore the youngest of the Czech´s four national parks. One day trip from Prague.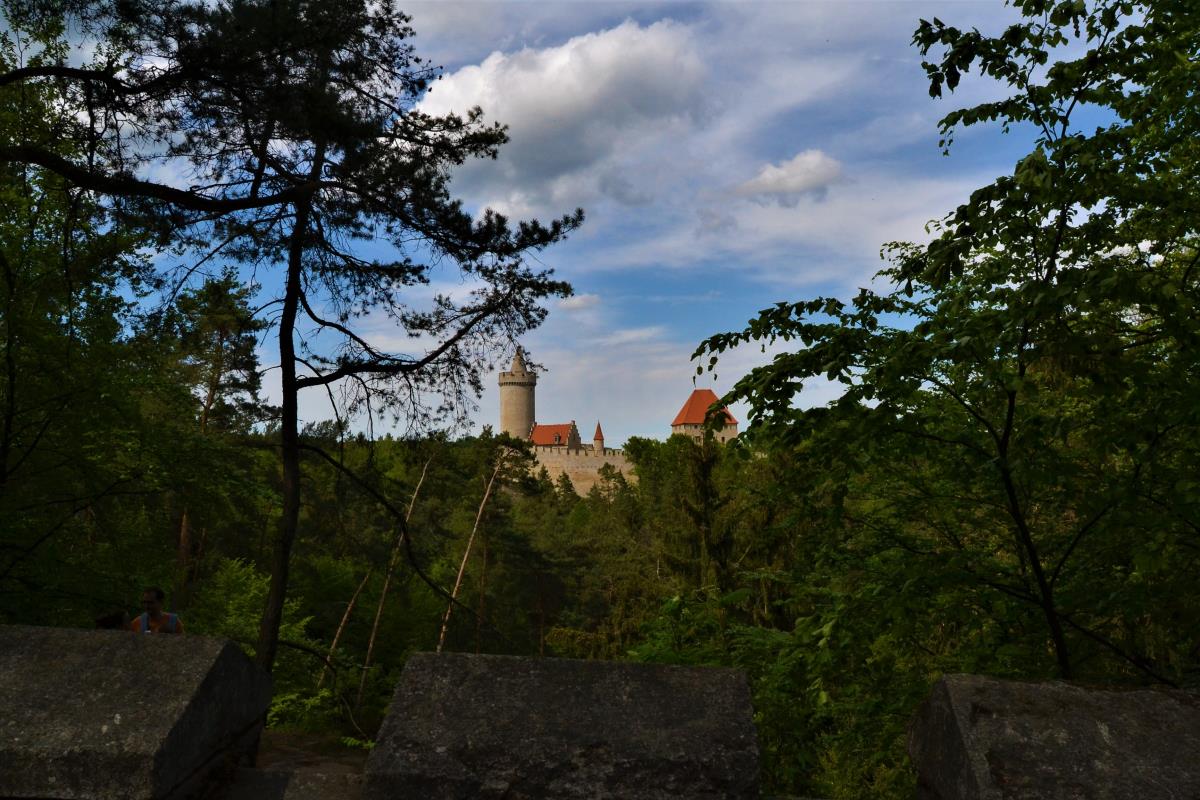 Bike tour in Kokorin
valley nature reservation

 89 EUR/pp

The Kokořínský Důl is one of the most picturesque valleys in the Czech Republic. Just 35km from Prague, you will find a place of unusually concentrated experience.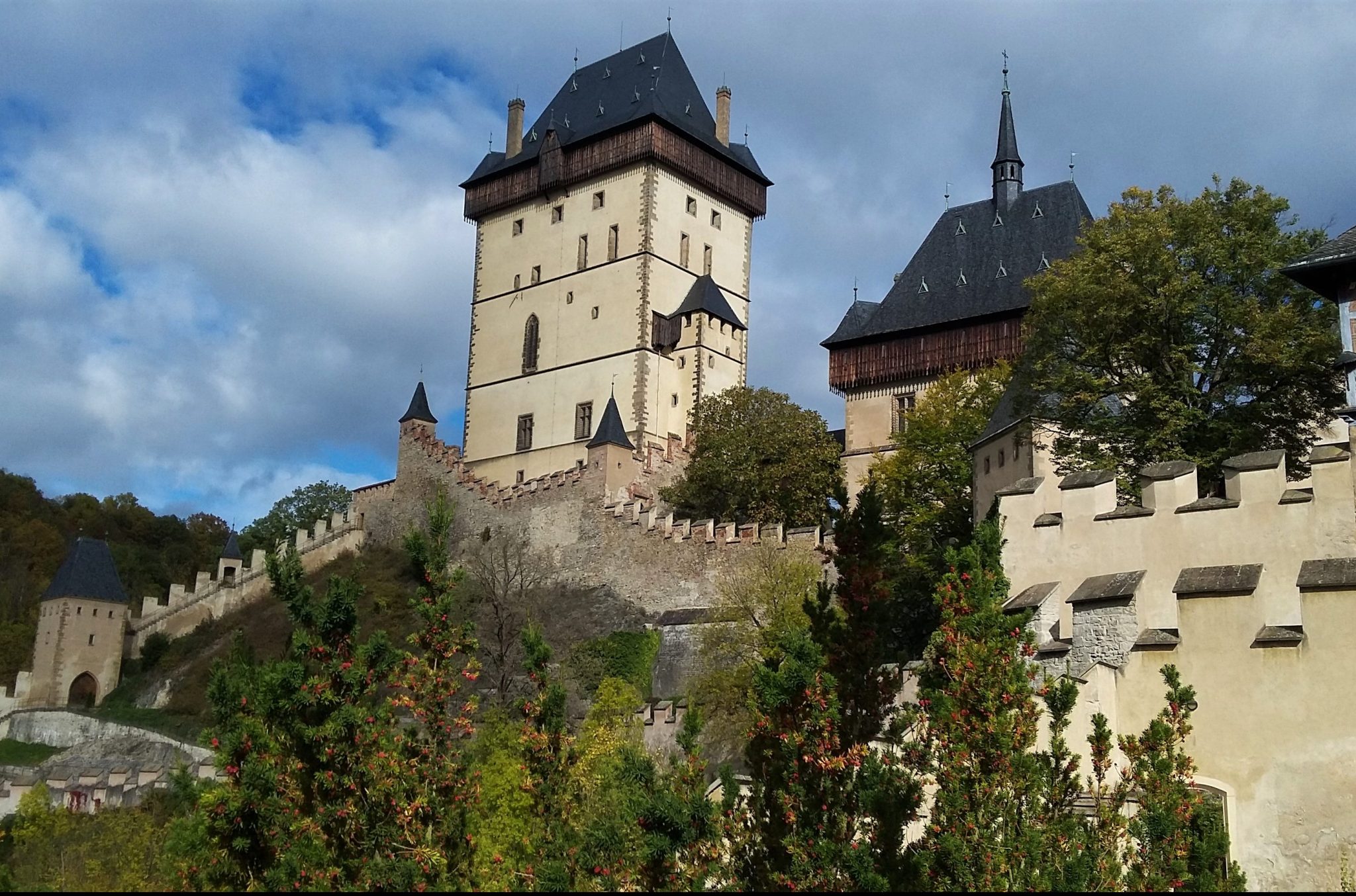 Bike
to
Karlstejn castle


 69 EUR/pp

Biking tour with a guide from Prague to one of the most beautiful castles in Czech. One day bike tour from Prague. 
---
One day trips from Olomouc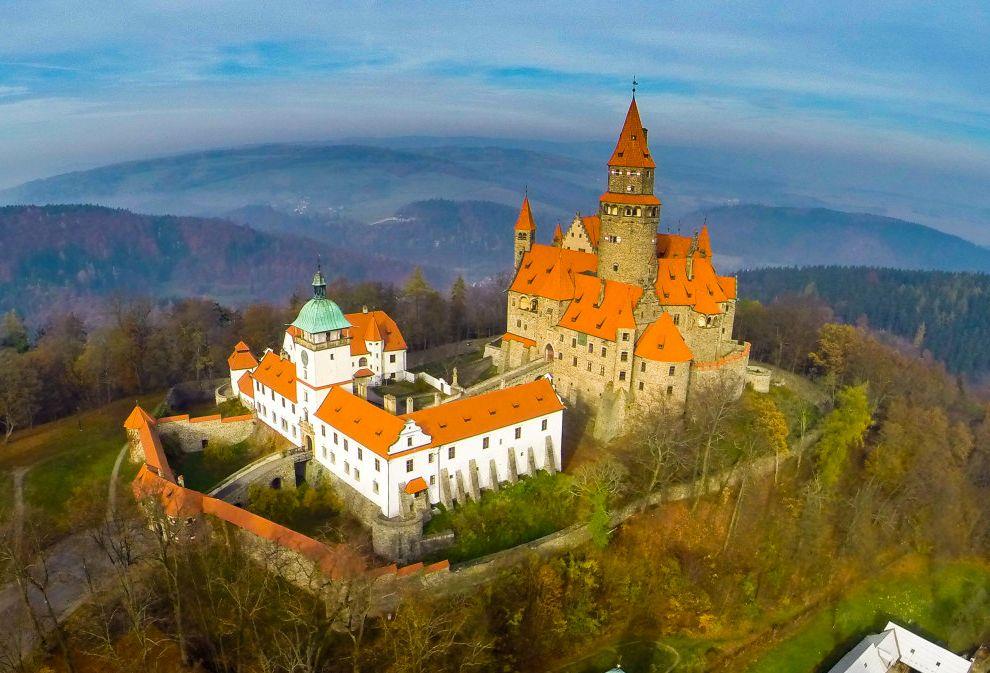 Fairytale Bouzov castle
and Javoricko cave

 119 EUR/pp

Explore one of the most beautiful and charming Czech castles and one of the most beautiful caves. In just 45 minutes drive from Olomouc, you can enjoy a real fairytale castle.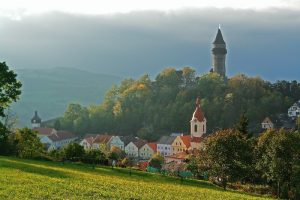 The Wallachian Village and the city of Stramberk

 109 EUR/pp

Visit one of the biggest Open Air Museum in Roznov pod Radhostem and taste gingerbread ears baked in Stramberk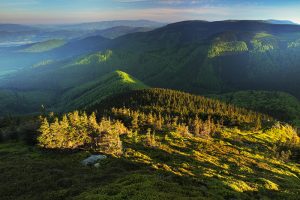 99 EUR/pp
Hike the highest mountain in Moravia and relax in romantic bath village where you can find the cleanest air in central Europe
"This was one of the most beautiful and memorable experiences I have ever had in my life. The site is literally stunning and the more you explore the more beautiful it gets. No amount of words or pictures could do this justice! Absolutely a must-see at least once in your life. Lukáš is an excellent guide with an impressive background in the history of the site that made the tour all the more enjoyable and interesting. As a person, I appreciated his humble and open-hearted spirit, his interesting conversations, his amazing storytelling and his playful sense of humor. I absolutely recommend this one day trip from Prague. To say this was the highlight of my trip would be an understatement, this was a highlight of a lifetime!"


Jassim




Nov. 2018
---
"We had the best adventure the Lukas! The landscape was stunning and the little villages and castles were beautiful. Going by bike allowed us to cover a lot of ground and see so much more than if we'd been traveling by foot. We rode up and down hills, on the street, gravel trails, through fields, and along a geological site. Forests, lakes, rock formations, streams, lodges, farms all in the rain and sunshine on our October day. It was great to see another side of the Czech Republic. We were ready to escape streets packed with tourists and this was the perfect way to do so. No question this was in the top three for our 10 day trip. Highly recommended for anyone who loves being active and getting off the beaten path. Thank you Lukas!"


Yuan




13. Aug. 2017
---
"Such a fun bike tour through the Bohemia paradise UNESCO Geopark! Lukas was a wonderful guide! He knew tons about the area and Czech history. The ride was well thought out and at a nice conversational pace. Highly recommend if you want to get out and enjoy the Czech countryside from Prague! The highlight of our trip!"


MacKenzie




2. Jan. 2018
"Lukas was a fantastic guide. He's extremely knowledgeable about the rock city in both its geological and anthropological histories. He brought delicious chocolate pastry bread in the morning and took us to an awesome restaurant in the nearby town Sobotka. We also stopped by this quaint little village and he helped us crack and peel fresh walnuts off the trees. It was a terrific one day trip from Prague."


Jake




12. Oct. 2017
---
"Lukas was a great guide on this one day trip from Prague. He was very knowledgeable about Czech and local history. He took us to a great outdoor lunch spot after the hike and then to an amazing old castle town. Lukas was very kind and made the trip a lot of fun. He was very ready to change up the hike as needed for our specific needs. I would do it again!"
Kathleen


5. Oct. 2017
---
"We really enjoyed this one day trip from Prague. A lovely ride over rolling hills in the peak of the fall season. It was beautiful. Lukas was informative, flexible and a good guide. We rode about 30 km, which was tough and uphill at times, but worth it. Great tour if you want to get outside and be active. Highly recommend"


Bailey




Sep. 2018