Bohemian Switzerland


Enjoy a one day tour from Prague into the fairytale landscape of Bohemian Switzerland
A mystical landscape of pine forests and deep valleys, with majestic rock towers, gates, walls, ravines, rock cities and labyrinths rising up from them. This description fits the Bohemian Switzerland National Park precisely. This empire of rocks is home to the rarest of animals and also plays host to remarkable plants >>

More than 90 millions of years ago began the story of the area of Bohemian Switzerland. When was covered by a shallow sea and massive rock towers, gates, walls, ravines, cities, and mazes were created as a result of the erosion of chalk marine sediments, which were elevated to the surface during the quarter due to alpine folds.
The most famous rock formation is Pravcicka Gate, which has become a symbol of the park. With a width of 26.5 m and a height of 16 m, is the largest sandstone rock gate in Europe. Just next to it was built in 1881 the Falcon's Nest. Instead of a small bar in the rocks the Prince Edmund Clary-Aldringen, the owner of the manor, ordered the chateau Sokoli Hinizdo to be built.
One of the most popular hiking trails is the Gabriel Trail. This starts from the village of Mezní Louka right up to the famous Pravcicka gate. On the way, wonderful views will open out over the surrounding panorama, above all from the highest hill in the whole park Pink hill (619m).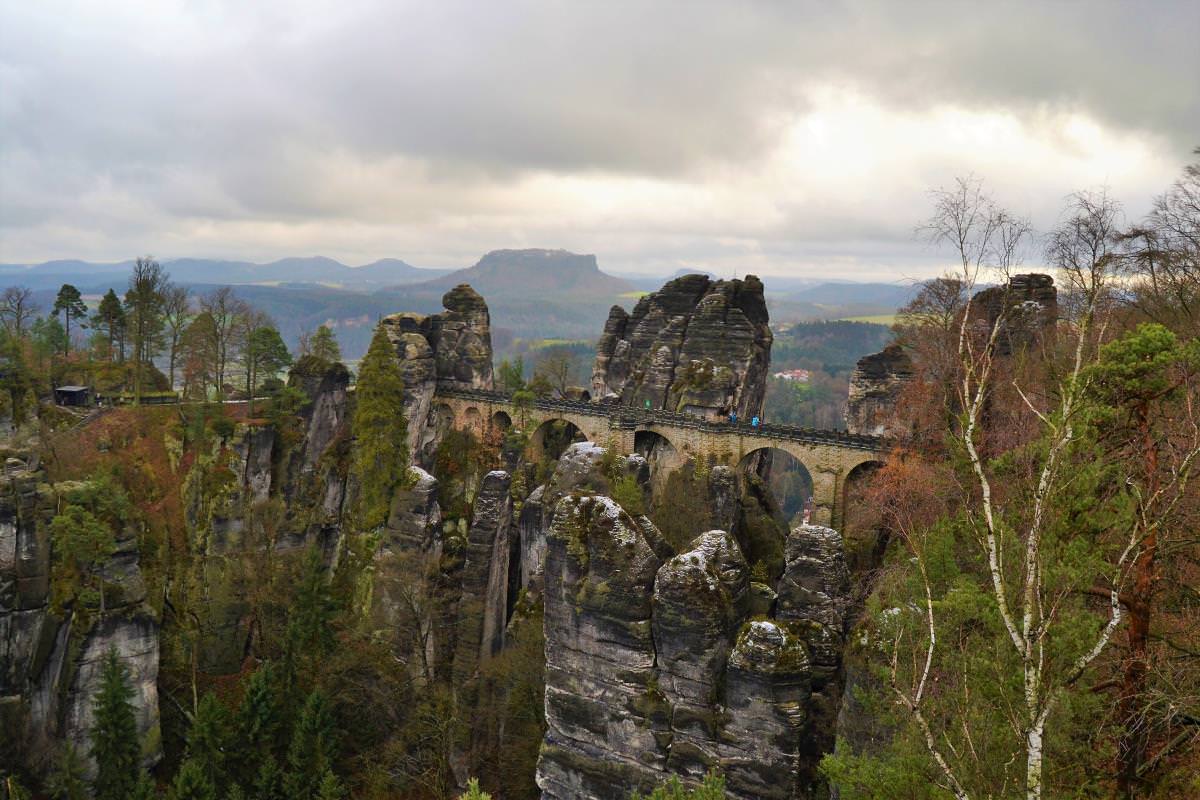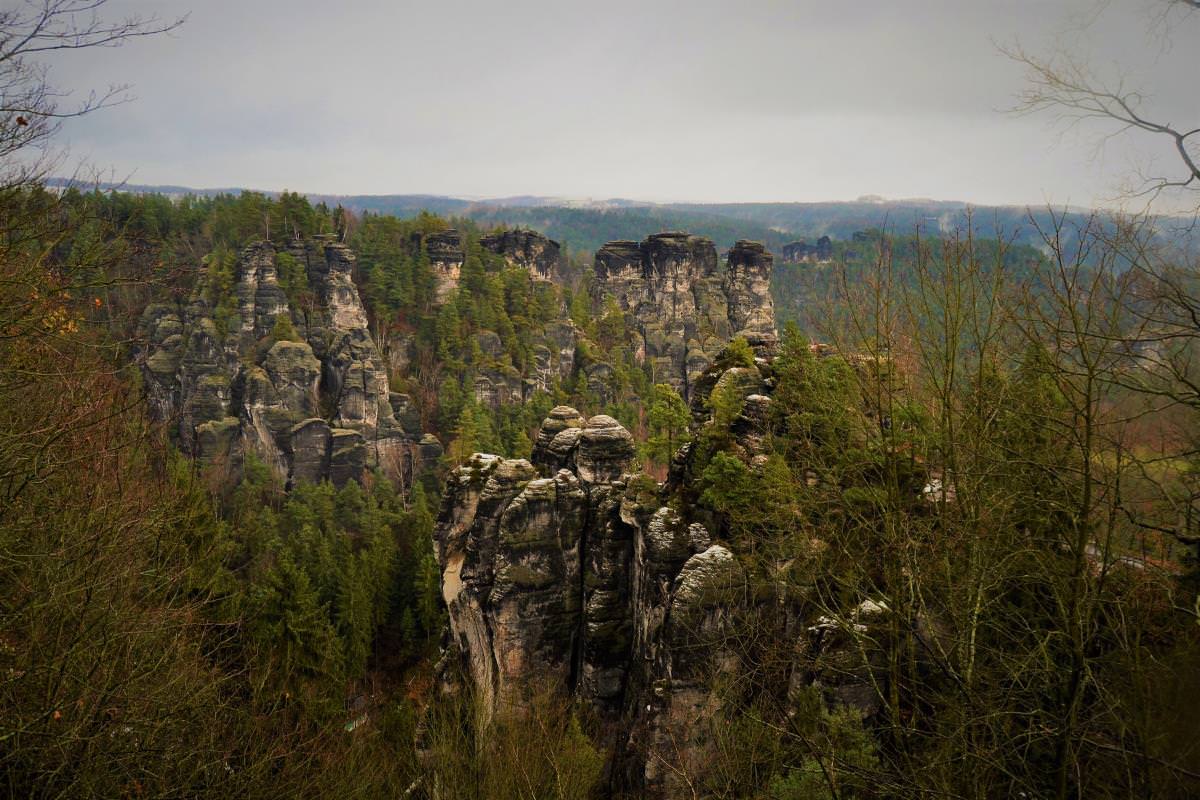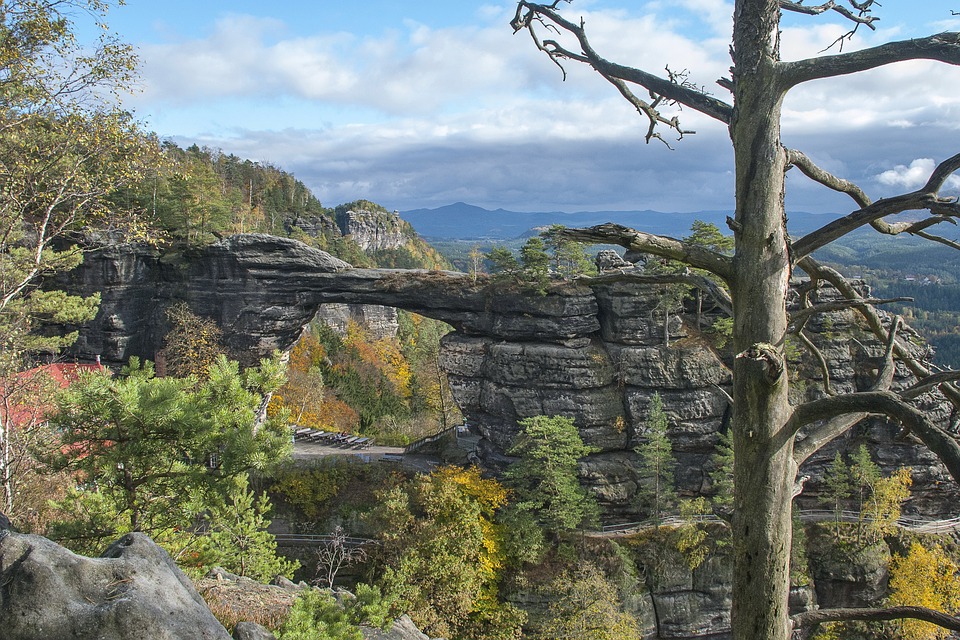 The boom of tourism in Bohemian Switzerland was mainly taken care of by the Kinsky family, which owned the Czech-Kamenice manor, and the Clary-Aldringen family, which owned the Decin manor. A number of rock formations and places are named after members of these families. It was the Clary-Aldringen family who opened the Pravcicka gate to tourists in the 1880s.
The original name "Bohemian Switzerland" is derived from the name Saxon Switzerland, which is used for the German part of the Elbe sandstone rocks from the 18th century. The Swiss painters Adrian Zingg and Anton Graff, who worked at the Dresden Academy and painted the countryside along the Elbe, reminded them of their homeland and gave it this romantic name.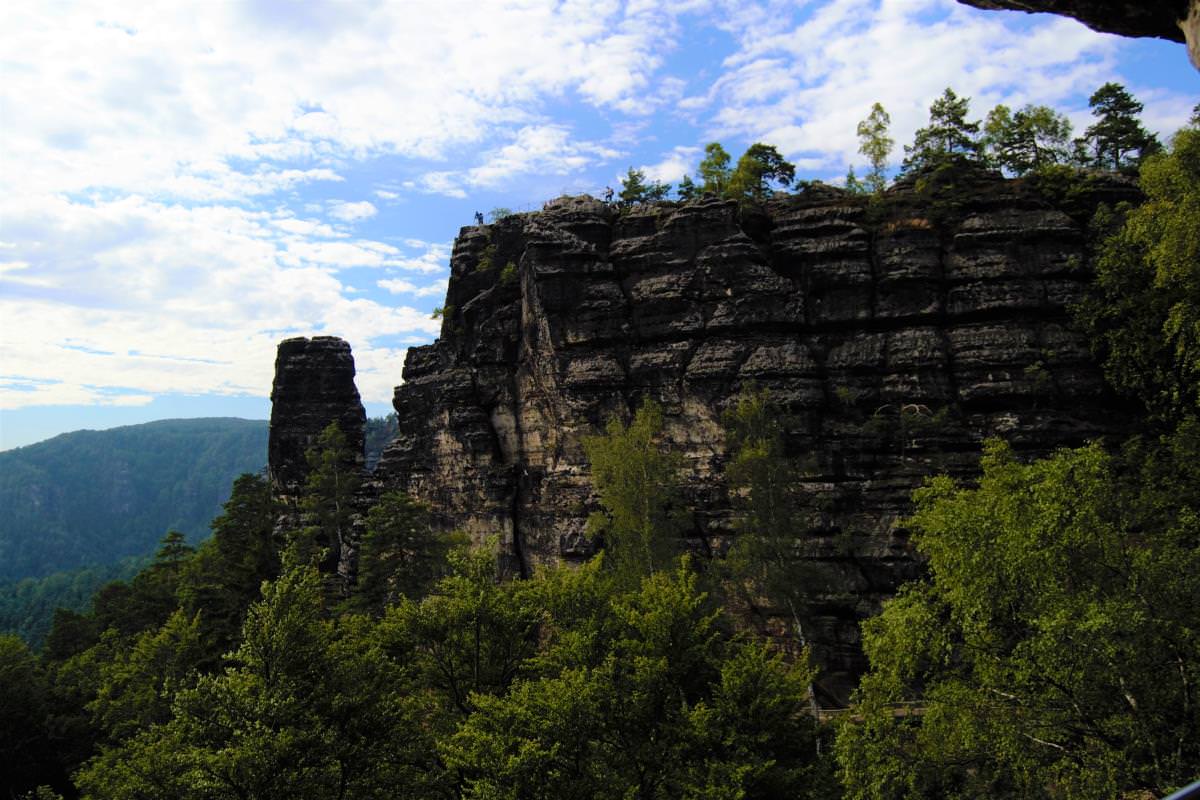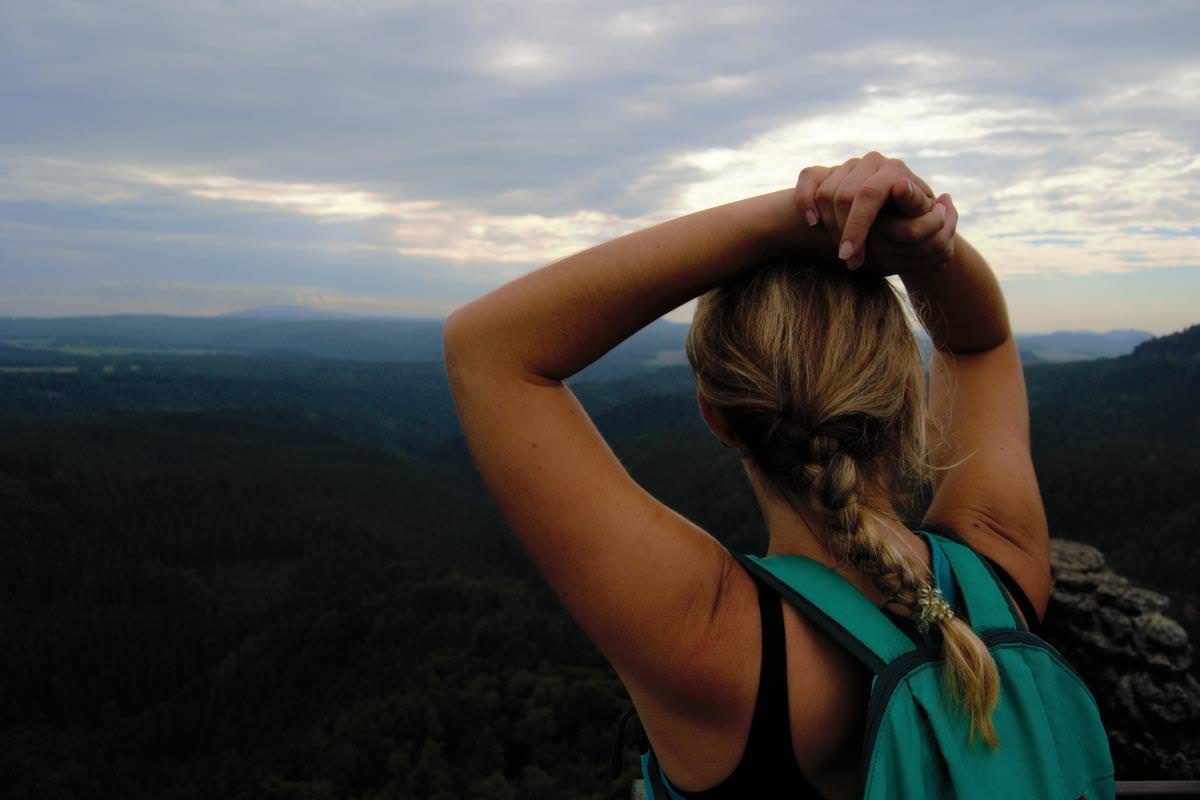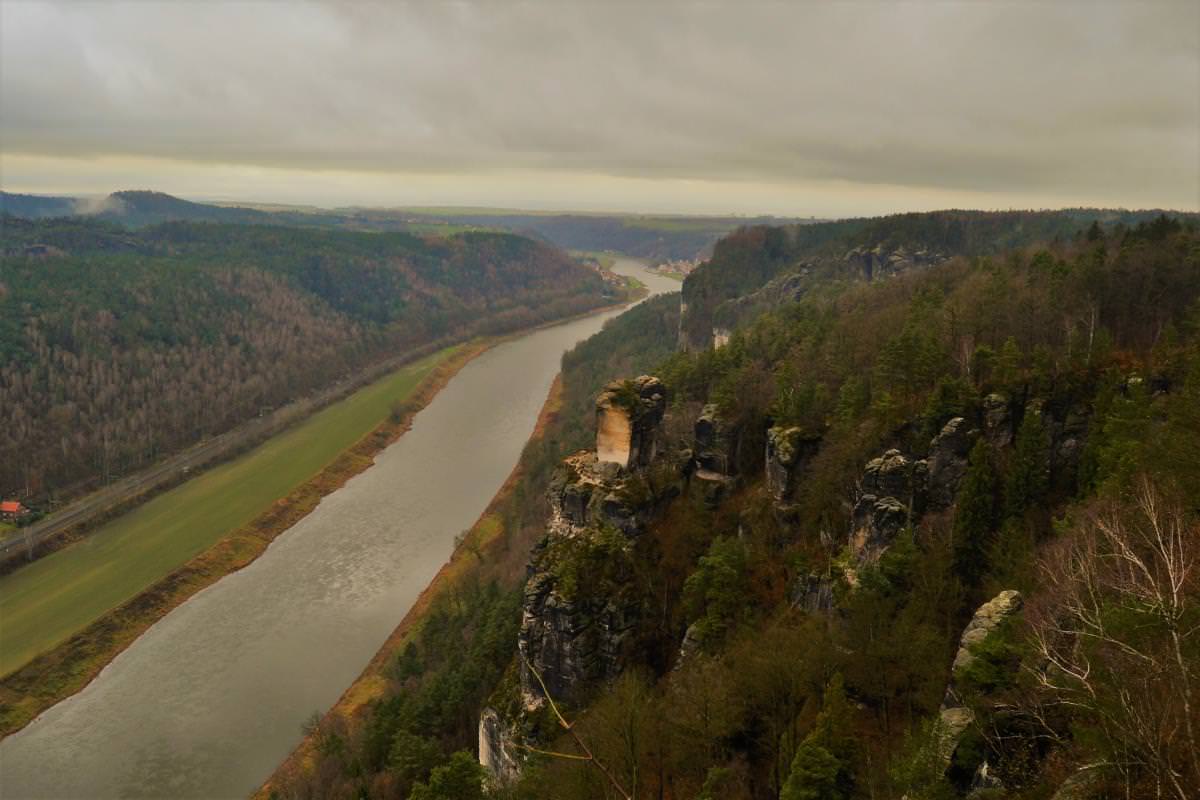 Enjoy one day tour from Prague in the quiet and peace of nature. Up to 97% of the park area is covered by forests. Originally the dominant beech forest was replaced by an invasive spruce tree, which today is found on up to 60% of the surface. On the rocky ground, the pine forests and the birch are white. The falcon, whose population in the national park is one of the biggest in Central Europe.
There are 62 different mammalian species are in the park.
Although the wolves were exterminated in the territory of the Czech Republic at the beginning of the twentieth century. In Northern Bohemia, the presence of wolf was confirmed earlier in the Šluknov region, in the neighborhood of Doks and also in the Jizera and the Ore Mountains.
The best way to get to know Bohemian Switzerland is to walk through its fairytale countryside, mystical gorges, to enjoy the views far into the distance and to listen to the murmuring of the crystal clear Kamenice Stream. Only in this way will you appreciate the unique atmosphere of the national park, which has also earned the EDEN award.
Enjoy one day tour from Prague