Bohemian Paradise Geopark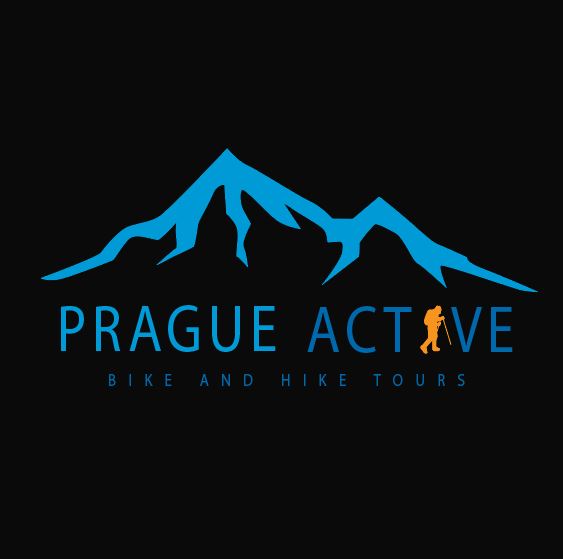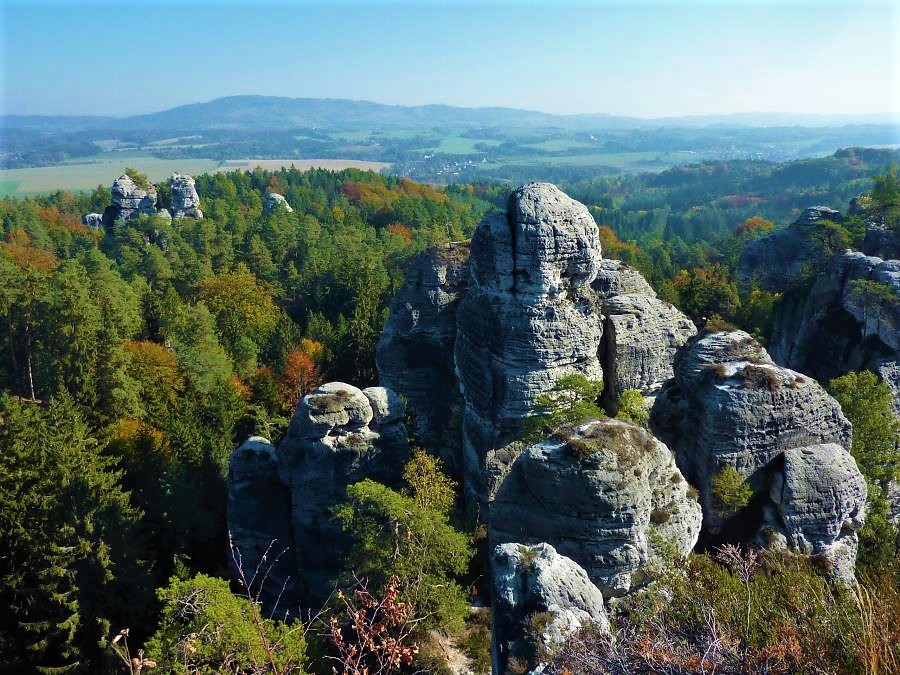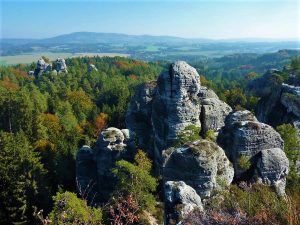 Explore with us no. 1 tourist destination, the stunning Bohemian Paradise UNESCO Geopark, which offers hundreds of locations of geological, archaeological and cultural significance. The fairytale Bohemian Paradise Geopark is just one day trip from Prague. The area of Bohemian Paradise Geopark is one of the most visited places in Czechia. For centuries the Bohemian Paradise Geopark area has attracted painters, writers, artists, and dreamers of all kinds. Explore this unique combination of unusual rock formations. Deep pine forests, majestic middle age castles and historic villages of log cottages. Losing yourself for a moment in the labyrinth of rocks that is the Bohemian Paradise Geopark area
The name Bohemian (Czech) Paradise Geopark
is said to have started to be used for the surrounding countryside. The excited visitors of the mineral water wellness spa Sedmihorky gives the name to this romantic area sometime during the 19th century. As a result, the name became soon common for the entire area. Today you will really find everything you expect from paradise. Such as diverse places of recreation, tourism, and relaxation.
The Protected Landscape Area is the first nature reserve in Czechia. Created in the middle of the 20th century. Listed by UNESCO, the Bohemian Paradise Geopark area is one of the most famous tourist destinations in the Czech Republic. One of the biggest attractions is the area of rock formations in Prachov Rock City. Thanks to the powers of nature you can appreciate sandstone rock formations. In incredible shapes, one of the highest is 60m tall. You can enjoy one day trip from Prague.
"The area of Bohemian Paradadise Geopark is one of the most visited places in Czechia."
Spiritual labyrinths of rock formation
and middle age castles of the Bohemian Paradise Geopark area, and mainly the Prachov Rocks. Are excellent areas you can explore just in one day trip from Prague. Thanks to the many trails that run between them. You'll be walking through thin cracks in the rocks. Climbing up and down and enjoying the views from the top. And you will find probably one of the best views from the Lookout called Český ráj here. A big part of the popular, attractive area of the Prachov Rocks you can see from here. Such as magnificent Emperor's Pass and maybe Trosky castle a symbol of Bohemian Paradise Geopark if you are lucky and have sunny weather.
Jíčín is the closest town to the Prachov rocks (5km) far away. Called by locals as the gateway to the Bohemian Paradise Geopark. And it's actually quite a pleasant destination in its own right. You can find large cobblestoned main square is surrounded by historic buildings here. Including the Valdštejn´s palace, steeply spired Valdice gate tower and the old gothic church of St Ignatius from the 14th century.
If Jičín is called the gateway to Bohemian Paradise, another town Turnov is its heart. It's closer to the center of the Bohemian Paradise Geopark. And is the nearest town to most of the standout attractions of the area, such as Trosky, Valdštejn, Kost, Hrubá Skála castles, and the Hrubá Skála rock formations.
Enjoy one day trip from Prague.