Bohemian Switzerland


Romantic boat cruise on the Kamenici Tichou (Edmund) and the Wild Gorge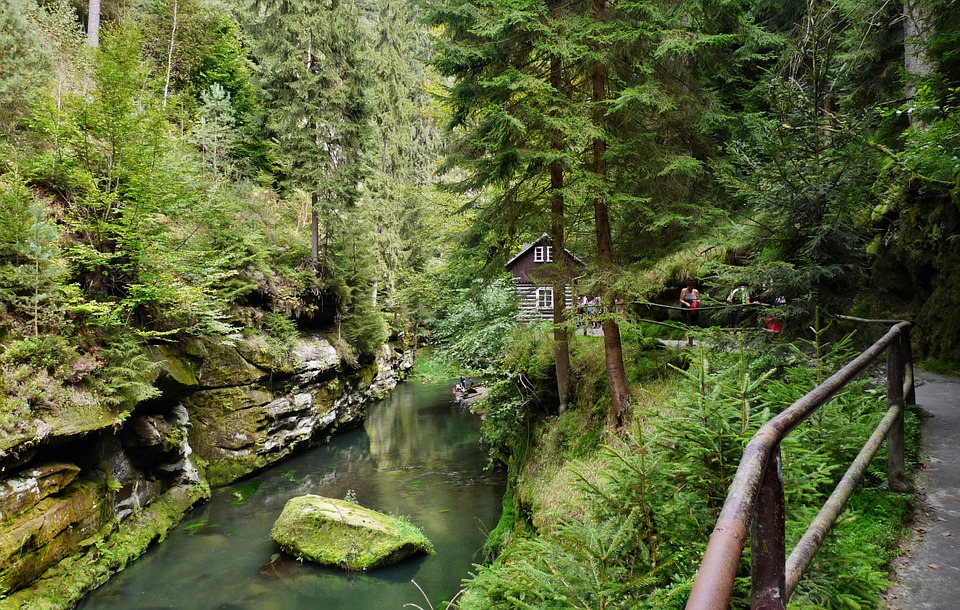 Edmund Gorge, formerly known as Quiet or Lower Gorge, is a rocky canyon of the Kamenice River, the last of the three gorges in the lower reaches of the river east of Hřensko. Its walls are formed of steep, often vertical rocky walls with noticeable cubical sandstone disintegration rising 50 to 150 meters above the water-level. Some boulders slid down to the canyon floor. In the section, where rocks fall right into the water, the path continues on boats.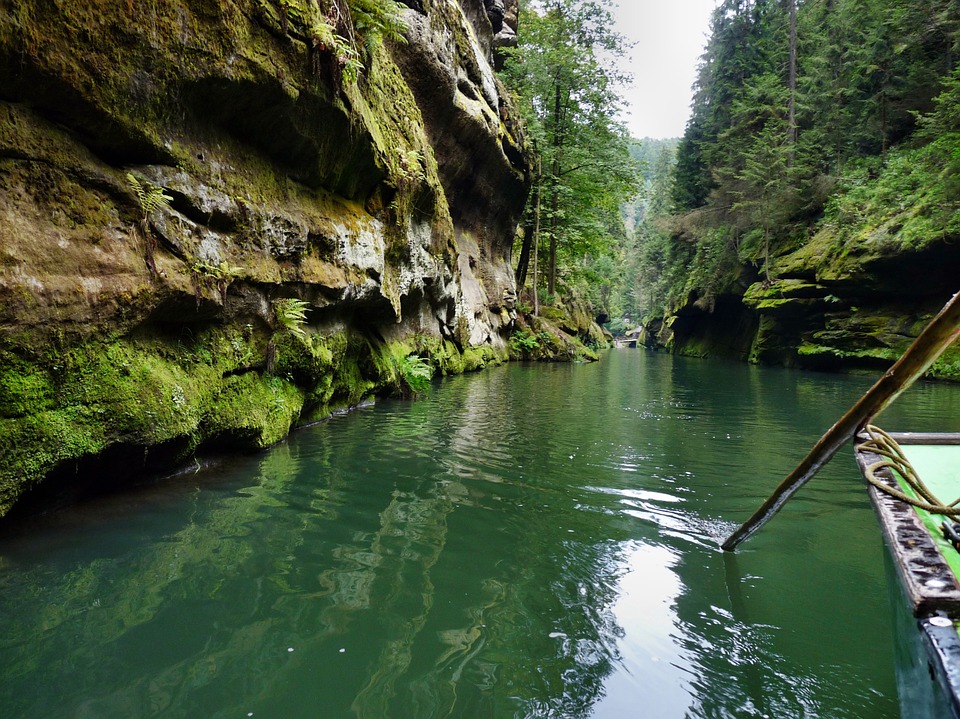 The landscape started to develop many millions of years ago at the bottom of an sea. When the sea receded it started to transform the landscape by natural processes that continue to this day. For a long time the area around the Kamenice River was hard to access and its mystery instead turned people away. It was not until the late 19 th century that the area was investigated and modified for the purposes of tourism.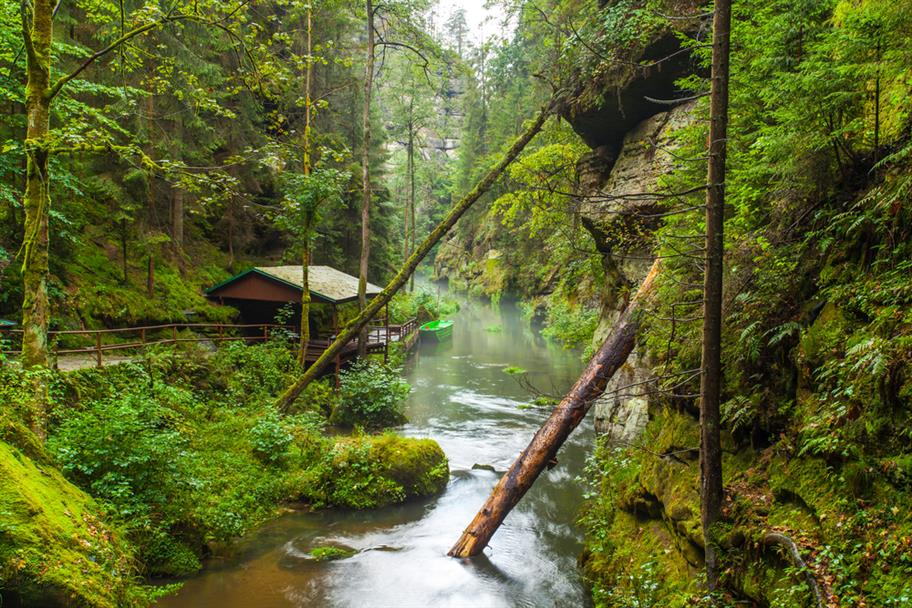 Visitors can expect walks through romantic nature along the Kamenice River surrounded on both sides by a wall of high rocks. You will walk beneath rock ledges, through several tunnels and across narrow footbridges. Two sections of the trail are passable only by boat – Edmund Gorge (also known as Quiet Gorge) and Wild Gorge. A boat driven by human power carries us between rock formations and the ferryman acquaints us with the living and petrified denizens of the gorges.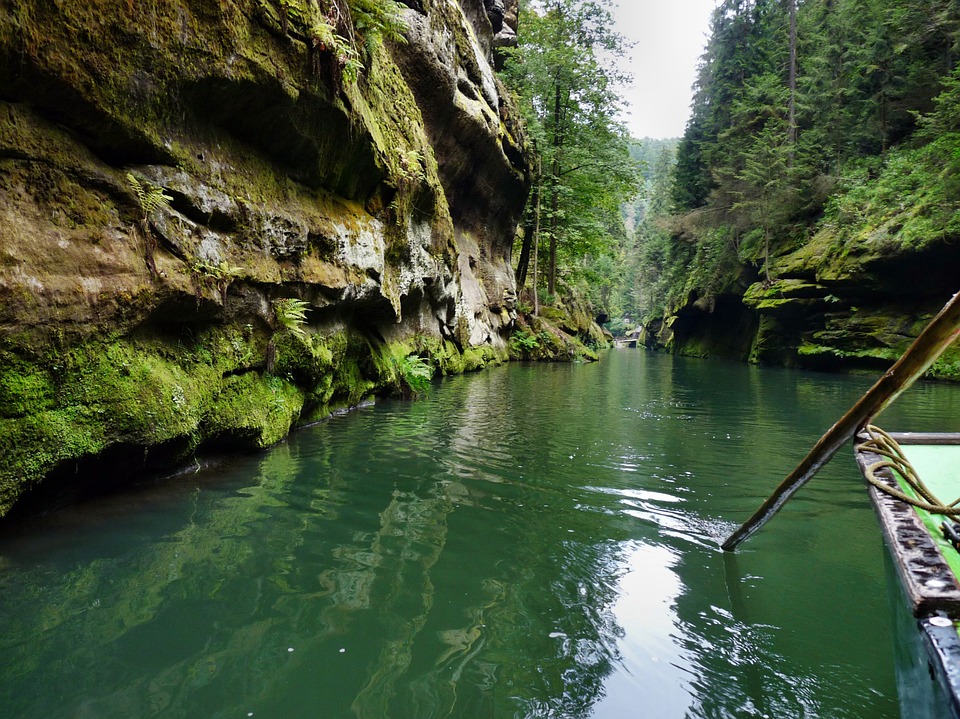 Boat rides can be made in both directions on two river segments called Edmund's Gorge and Wild Gorge. Access to the gorges is allowed only by boat. The gorges have the form of a rocky canyon with sheer, often vertical, walls from 50 – 150 metres high. Some pieces of rock broke off a long time ago and slid down to the bottom of the gorge. Many rock towers have interesting shapes ("Rock Family", "Guard" et al.)
The ferryman steers the boat with a pole, just as it had been done with this attraction was first created. During the journey he gives a talk on the gorge's past and present and describes the odd rock shapes – the so-called "denizens of the gorge".
Edmund (Quiet) Gorge measures 960 m and Wild Gorge is 450m. The ride through Edmund Gorge lasts about 20 minutes and through Wild Gorge 15 minutes.